Shams buys a man
At first sight it all looks very traditional: a typical drawing room scene in the Arab world, where the future bride and groom, surrounded by their respective families, sit decently apart, cautiously eyeing one another up. The talk about the kind of home they will share – whether to rent or buy a flat, to choose a hotel or a function room for the wedding ceremony and whether the bride′s dowry should be in the form of jewellery or cash?
In the Egyptian film "A Man Wanted", however, the conversation takes a slightly different turn. Shams, played by Nelly Karim, arrives late from work and seems decidedly underwhelmed (in contrast to her mother) by her future bridegroom's elevated social position. When she asks about his opinion on the sharing of conjugal duties, it is his mother who answers: "the man is the man and the woman just the woman". A response accompanied by a placatory laugh from the prospective husband, who protests that breastfeeding might present him with a bit of a problem. Shams' retort is to ask him if he is incapable of holding a bottle. It is enough to scare him off.
A successful banker, Shams is single and in her mid-thirties – a condition that carries a social stigma for a woman in Arab society. Having had all sorts of negative experiences with men, she has decided she doesn't want to get married. What she does want badly, however, is to be a mother.
The reluctant bride
When her gynaecologist tells her that she only has only a forty per cent chance of becoming pregnant, broodiness turns to crisis. With sex before marriage an unthinkable taboo in Arab-Islamic society and her mother desperate for her to become a bride, she decides the only solution is to marry, have a baby … and then divorce!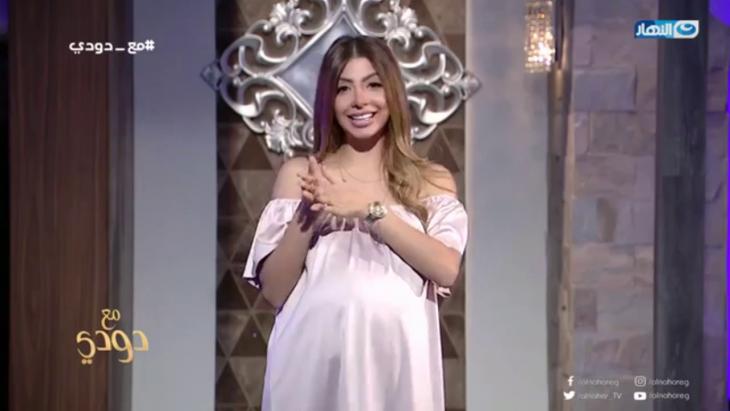 She sets up a Facebook profile "A Man Wanted " and promises to pay the prospective partner, on condition that he agrees to marry her and to her becoming pregnant by artificial insemination. Mohamed Mamdouh, a thickset, rather naive-looking man, plays Bahgat, a vet with money problems who decides to go along with the plan. They get married, but, as befits a romantic comedy, they actually fall in love for real by the time Shams gets pregnant.
Though the resolution may be conventional, the theme of marriage as empty, a mere deception or just a means to an end, is explosive and for many viewers also profoundly immoral. Although so-called "urfi", temporary contract marriages, exist in Egypt, they are not recognised by the state and entail considerable risks for the women involved. The offspring of such marriages are illegitimate under the law, for example and should the couple separate, the man is under no obligation to pay maintenance.
No shame, that′s reality
In an interview, scriptwriter Enas Lotfi referred to "A Man Wanted" as a comedy with the clear message that "there is no shame in being a single mother, it is a reality." Forty percent of Egyptian marriages currently end within five years. Fifty years ago it was six percent. Lotfi saw her script as an ideal opportunity to highlight the hypocrisy in Egyptian society.
Women in Egypt often have to look after the children and household alone – they are already single parents in their everyday lives, yet society decides they are to be classified as "married".
When television presenter Doaa Salah commented on the film on Egypt's Al Nahar channel, she suggested that it was absolutely fine for a couple to reach a consensual decision that allowed them to circumvent religious prohibition by marrying for the sole purpose of pregnancy. An Egyptian court didn't see it that way, however and found her guilty of making controversial statements and inciting debauchery. She was sentenced to three years in prison.
Dunja Ramadan
© Qantara.de 2017
Translated from the German by Ron Walker