Enforce sanctions instead of normalising the Assad regime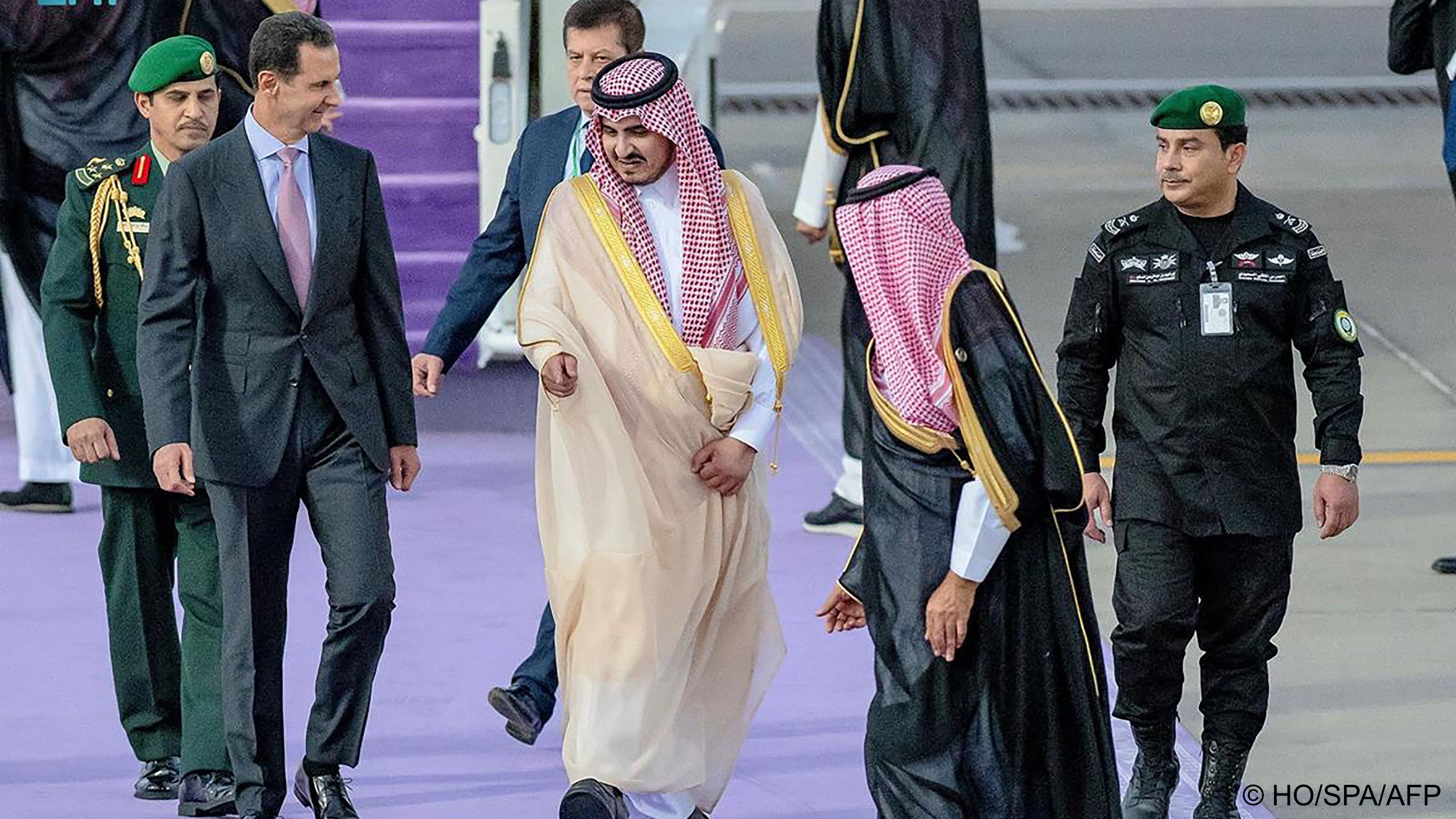 When the Arab League announced on 7 May that it would be readmitting Damascus into its ranks, thereby ending an almost 12-year period of isolation, it left Syrians all over the world feeling betrayed and utterly devastated. It also deeply damaged trust in the international community's ability to ensure accountability or facilitate a political solution. 
Still, this normalisation of relations with the Assad regime could hardly be considered a surprise. It has been in the making for quite some time. Over the past few years, members of the Arab League have slowly been exploring and – confronted with little to no resistance from the US – pushing the boundaries of how far they could go in re-establishing ties with Syria.
Jordan, which, together with Egypt, is one of the driving forces behind the normalisation efforts, slowly began its re-engagement with the Assad regime right after a visit by King Abdullah II to the US – barely a coincidence.
When shortly thereafter a tripartite agreement was reached to build a pipeline through Syria to alleviate Lebanon's energy woes by supplying it with Egyptian gas, the Biden administration even provided the involved parties with a loophole in its own sanctions regime against Syria.
Weak US enforcement of sanctions
Such behaviour falls into line with the administration's generally weak enforcement of the sanctions in place. While on paper it is certainly one of the strongest sanctions regimes in existence, especially with the Caesar Act's mechanism of comprehensive secondary sanctions that came into force in June 2020, its implementation is severely lacking and undermining its effectiveness.
While the Biden administration officially upholds its commitment to the act, it seems far less determined to ensure the constant updating and revision of sanctions lists, which would be particularly important in the light of the Assad regime's sanctions evasion tactics. The existing lists are also faulty and display a lack of coordination with other sanctioning parties such as the EU, thereby further reducing the sanctions' efficacy.
This history of US passiveness towards Syria can be traced back to the beginnings of the 2011 popular uprising during the Obama administration. While Washington was among the first to tighten already existing sanctions shortly after the onset of the brutal repression of protesters, it failed to follow through on its stance after Assad's use of chemical weapons.
Scarred by the trauma of the Iraq War and the failed intervention in Libya and under domestic pressure from strong "America first" sentiments pre-dating the Trump era, the US opted to engage Assad on the chemical issue, mediated by Syria's overlord Russia. This occurred even after the Obama-proclaimed "red line" was crossed, paving the way not only for the rise of IS but also for Moscow's intervention, which ultimately helped Assad avoid military defeat.
The impact of Washington's increasingly passive approach
Washington's increasingly passive approach over the years, not only in Syria but in the whole region, has encouraged Russia's engagement (militarily and economically, for example through its investments in Syria's phosphate industry) and also emboldened China's cooperation with the country, including recently signing a deal with Damascus to become part of Beijing's Belt and Road Initiative. Some observers even directly blame US reluctance for enabling Putin's imperialist policies, "emboldening" him and ultimately paving the way for the most direct confrontation yet, the war in Ukraine.
The recent signing of the China-brokered Iranian–Saudi deal can also be regarded as a result of this US policy. Together with Riyadh's own aspirations, it served as a game-changer in the normalisation process that culminated in Syria's readmittance to the Arab League.
While the latter move was criticised by Washington, the Biden administration seems to consider itself unable to deter its regional partners from this reintegration and is, thereby, giving at least an orange – if not a green – light to the process. In fact, State Department officials suggested a quid pro quo approach for re-engaging the Assad regime, for example regarding the question of a safe return for refugees, the presence of Iranian forces in the country or steps towards a political solution. Although members of the league are also stressing this conditionality for full reintegration, it could prove to be only a matter of time until domestic and economic interests push Arab countries to value perceived stability above all else and to set those very conditions aside.
The Syrian regime: plus ça change, plus c'est la même chose
Such a development is, in fact, likely as the Assad regime continues to show no interest in any meaningful reconciliation efforts. Assad's speech at the summit catered to pan-Arabist and anti-imperialist narratives (at least regarding Western powers), but also stressed that countries should deal with their domestic affairs individually.
His foreign minister, Faisal Mekdad, just rowed back on a joint statement made after a meeting with other Arab foreign ministers in Amman regarding a solution to the Syrian conflict, claiming that no concrete plans were made. Mekdad also explicitly ruled out concessions on key points of UNSC Resolution 2254, such as demands for a transitional government and constitutional change, while calling for the implementation of selected measures such as an end to Western sanctions against Syria.
This perfectly illustrates the futility of Washington's hope for a change in the behaviour of the Assad regime in exchange for normalisation, showing why the current approach of silent approval is bound to fail – if the US really cares about a sustainable political resolution rather than merely a superficial pacification.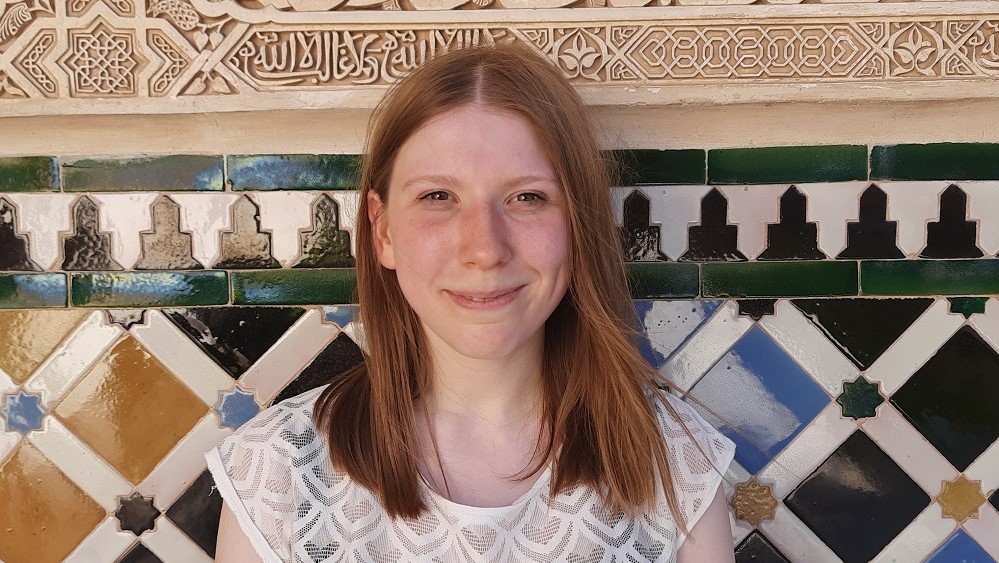 A comprehensive Western strategy is needed
Instead of strengthening authoritarianism further and potentially irreparably tarnishing US and Western reputations by watching more than half a million deaths, over 13 million displaced persons and countless torture victims being swept "under the carpet" that is "rolled out to receive" Assad, a comprehensive transatlantic strategy is needed; a strategy that considers regional dynamics and combines incentives for regional allies with strong pressure on the Assad regime.
First, enforcing existing sanctions should be a priority. The approval of the Assad Regime Anti-Normalization Act of 2023 Bill H.R. 3202, forcing the Biden administration not only to implement the Caesar Act but also to present a comprehensive strategy on countering other states' normalisation efforts, would be a significant step in the right direction.
Second, strengthening transatlantic coordination on sanctions lists and enforcement, as well as coordinating to create better control mechanisms and a joint counter-normalisation strategy is crucial.
Third, more support must be provided to neighbouring countries hosting Syrian refugees, and cooperation with regional actors is necessary to bring the Captagon trade under control, addressing two major points of concern for key allies in the region.
Fourth, a stronger stance against Iran, aimed at weakening its influence, could potentially reduce regional tensions.
It is high time the Biden administration and its transatlantic allies returned to a more active role and followed through on the human rights-centred foreign policy they so eagerly proclaimed, rather than idly standing by and watching silently while a new dawn of authoritarianism unfolds right in front of their eyes.
Rebekka Rexhausen
© Global Policy Journal 2023
Rebekka Rexhausen is Assistant Director and Fellow at the Center for Middle East and Global Order (CMEG). Her main research interests are Syria, the Middle East, foreign policy toward the region and sanctions.