2017 in review: Qantara's 'Top Ten'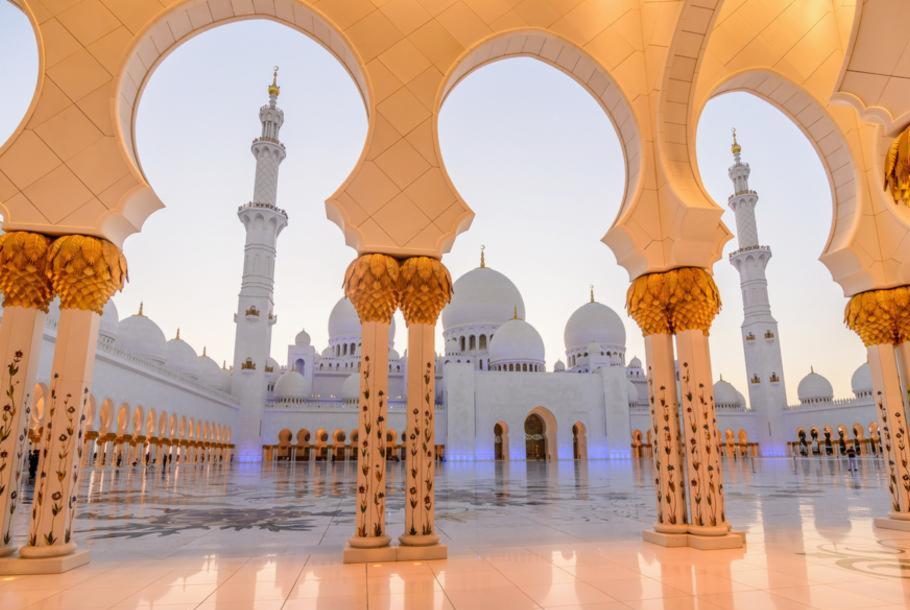 1. Interview with Karen Armstrong: Islamist violence is "in part a product of Western disdain"
Karen Armstrong, British scholar of comparative religion, finds that there is a long and inglorious tradition of distorting Islam in Europe. She criticises the notion that Islam is essentially more violent than Christianity and speaks about the genesis of Western disdain for the Arab world. Interview by Claudia Mende
2. The German Islam scholar Lamya Kaddor: Why I as a Muslim woman don't wear a headscarf
Does the Koran really demand that women wear headscarves? Or is it mainly older men who claim they can decide how women should dress – with no theological foundation whatsoever? For the Islam scholar Lamya Kaddor, there is no question about it: the headscarf is obsolete
3. Hamdan bin Mohammed bin Rashid al Maktoum: Dubai′s fairytale prince
Dubai's Crown Prince is a star on Instagram. With some 3.5 million subscribers, he has long since overtaken royals such as Prince William and Kate. Moreover he emphasises Islamic values. Yet for all the glamour and posturing, there′s no denying that the Emirate keeps a tight rein on freedom of speech. By Mey Dudin
4.The decline of Islamic scientific thought: Don't blame it on al-Ghazali
Academics are correct in pinpointing the exact period in which Muslims began turning away from scientific innovation – the 11th century – but in Abu Hamid Al Ghazali they have identified the wrong person. By Hassan Hassan
5. Sex tourism in Egypt: A bride for the summer
Hundreds of under-age Egyptian girls enter temporary marriages with rich tourists from the Persian Gulf during the summer in return for money for their families. These unions – dubbed summer marriages – are not legally binding and end when the foreigners return to their own countries. By Elizabeth Lehmann, Eva Plesner and Flemming Weiss-Andersen
6. Omar Saif Ghobash′s ″Letters to a young Muslim″: Seeking the Muslim individual
In a series of essays Omar Saif Ghobash offers a guide for young Muslims to navigate the complex 21st century. Although the book is written in the form of letters to his 15 year-old son Saif, the advice and counsel he offers is appropriate for Muslims of all ages. Sultan Sooud Al Qassemi read the book
7. Emran Qureshi - Heba Raouf Ezzat: Are sharia laws and human rights compatible?
In their correspondence, Emran Qureshi, journalist and expert for Islam and human rights, and Heba Raouf Ezzat, lecturer for political science and womens' rights activist, discuss the role of the Sharia in Islamic countries and the West
8. Temporary Marriage in Iran: The documentary film ''In the Bazaar of Sexes''
The phenomenon of temporary marriage in the Islamic Republic of Iran is explored in the documentary In the Bazaar of Sexes. The film's female director, Sudabeh Morterzai, gives viewers a rare insight into a very complex society. Marian Brehmer watched the film
9. Frankfurt Book Fair 2015: Guest of honour Indonesia
Indonesia is the guest country at the Frankfurt Book Fair this autumn. Just under 70 Indonesian authors will be in Frankfurt to give public readings. Qantara.de introduces seven of them. By Monika Griebeler
10. Muslims in liberal democracies: Why the West fears Islam
Harvard professor and Islam expert Jocelyne Cesari looks into the mechanisms of the West's fear of Islam, and ponders on how the dominant narrative that tends to present Islam as an alien religion can be countered