Heavy metal combats the Beirut blues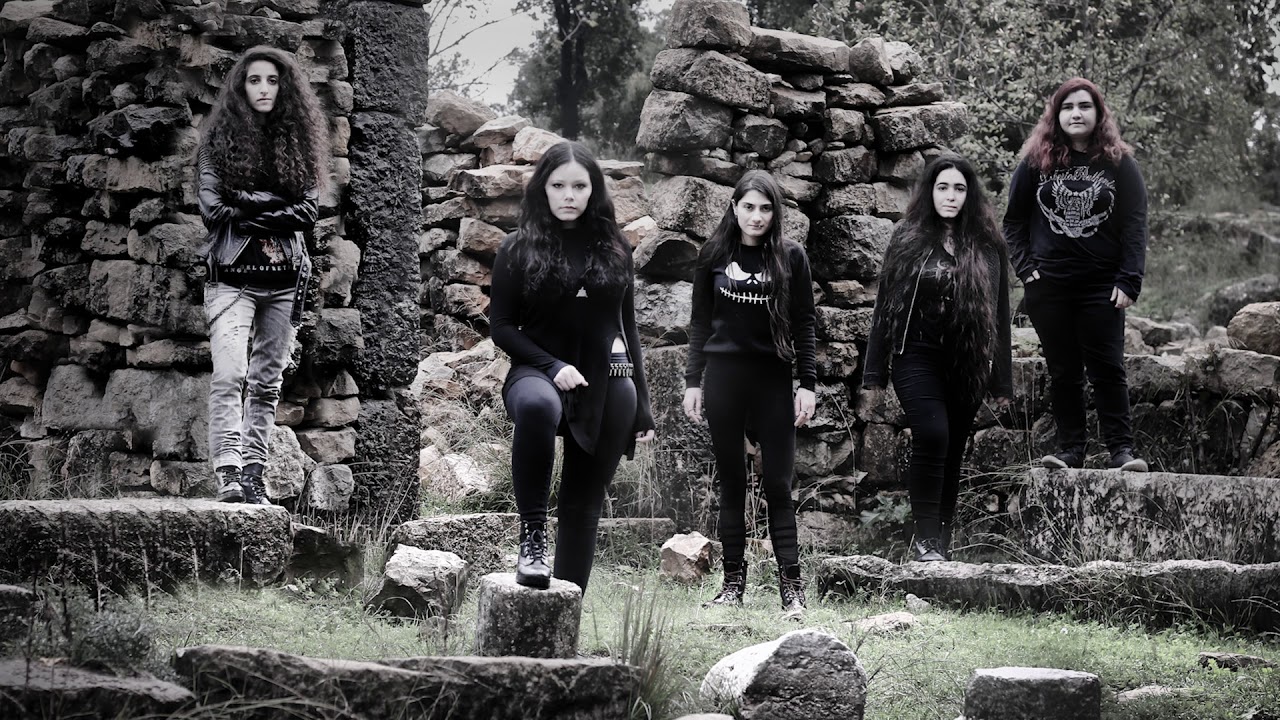 Rita Baghdadi hadn't intended making a film about Lebanese politics. She was listening to punk and hardcore and was on the lookout for new music, when she happened upon the Lebanese metal band Slave to Sirens. "I was really impressed by their skill, by their music and by the tough attitudes of these women, who have been labelled 'the first female metal band in the Arab world' (whether this is true is anyone's guess; Qantara reported on Massive Scar, an Egyptian women's metal band in 2011, though that band does feature a couple of male members). Baghdadi travelled to Lebanon to work on Sirens shortly before the revolution began.
Baghdadi's film aims, primarily, to paint a portrait of Slave to Sirens' two frontwomen. Yet this portrait emerges against the backdrop of what is probably the greatest crisis Lebanon has witnessed since the unbridled violence of its 15-year civil war (1975-1990). Protests against the government began in 2018 and soon grew into a large-scale uprising against the Lebanese political system, founded as it is on clientelism and along sectarian lines. It was at a similar demo three years earlier that the band's co-founders, Shery and Lilas, met. They were immediately drawn to one another. "We have this amazing chemistry," Lilas explains in the film.
For Slave to Sirens, rebellion is largely restricted to their music, their style and their independent lifestyles. Their melodic thrash metal is more than enough to shock many of their fellow citizens. Many view their music as suspect, sacrilegious, or even satanic. Indeed, just a few decades ago, such opinions also held sway in Europe and the USA, where metal is now part of the musical mainstream.
Heavy Metal still shocks in the Middle East
German-Korean director Cho Sung-hyung's brilliant 2006 film Full Metal Village proved how easy it still is to shock German villagers with heavy metal. Cho's documentary is an exacting ethnographical account of the scurrilities of a German province: it's participatory observation par excellence, something otherwise only granted to exoticised protagonists kept at a distance.
Rita Baghdadi is light-years ahead of these kinds of ethnographical cliches. "My dad's from Morocco," she explains, "But I grew up in the States. I wanted this film to paint a picture of a generation of young Arabs that I feel very close to." Sirens represents a search for two things at once: a band seeking its place in a crisis-ridden country, and a director seeking connection with her roots in the Arab world.
"I really saw myself in Lilas," says Baghdadi. A talented guitarist, Lilas lives with her parents. During the day, she works as a music teacher at a school where she tries to broaden her students' musical horizons, for instance by looking at rap music ("Justin Bieber doesn't sing rap!"). "Our band is the only outlet for us to be who we want to be without any limits," says Lilas.
Hostility and little appreciation
The same could be said of the Lebanese band Mashrou' Leila, headed up by charismatic front man Hamed Sinno. The band's fanbase have celebrated the fact that Sinno is openly gay and the band is vocal about LGBTQ+ rights, though this has been met with bitter resistance elsewhere in Lebanon. Baghdadi's documentary mentions how the group was supposed to perform at the renowned Byblos Festival in 2019, but had to cancel after threats and attacks, primarily led by Christian fundamentalists.
Slave to Sirens has also had to deal with hostility and is only held in high regard by a small group on the music scene. "Your style is not supported here. If you were a pop band, trust me you would have been much more famous," says Shery's father. But of course, that was never an option. There's no question of bending to the will or tastes of the masses. An invitation to play at Glastonbury Festival in the UK seemed like great cause for hope, but the band performed on a side stage with an audience of just a few revellers, all of whom had been up all night and did little more than totter around sleepily to the metal riffs.
The band's everyday lives are characterised by the frustration they feel at the situation in their country. Power cuts interrupt their rehearsals, the banks won't lend any more money. Tensions are growing between the band's two front women. They're searching for relationships as well as searching for themselves. The arguments escalate and put the future of the band at risk. In the final scene, the band disappears into an abandoned tunnel, their futures uncertain.
The same can be same for the country as a whole. In August 2020, a depot storing highly explosive ammonium nitrate exploded in the port of Beirut. 218+ people died and thousands were injured. The country, already on the verge of collapse, was in a state of shock. "In a coming-of-age story, there's always a moment where a sense of innocence is lost." This was the moment that saw the culmination of the whole existential crisis the band and their country was witnessing. This is why Baghdadi chose to include the event in Sirens, even though she didn't want to make a political film. "I absolutely wanted to avoid making a film about all the negative things in the Middle East. And I didn't want to show the band as victims to the events, but as people with their own agency."
Baghdadi herself came of age in America after 9/11. She was distressed by the stereotypical presentations of Arab men she witnessed, as well as racist reactions to her surname. With Sirens, she has succeeded in creating a wonderful portrait of a Lebanese band that escapes any such stereotypes, like a slick metal riff.
© Qantara.de 2022
Translated from the German by Ayca Turkoglu