Without music, no humanity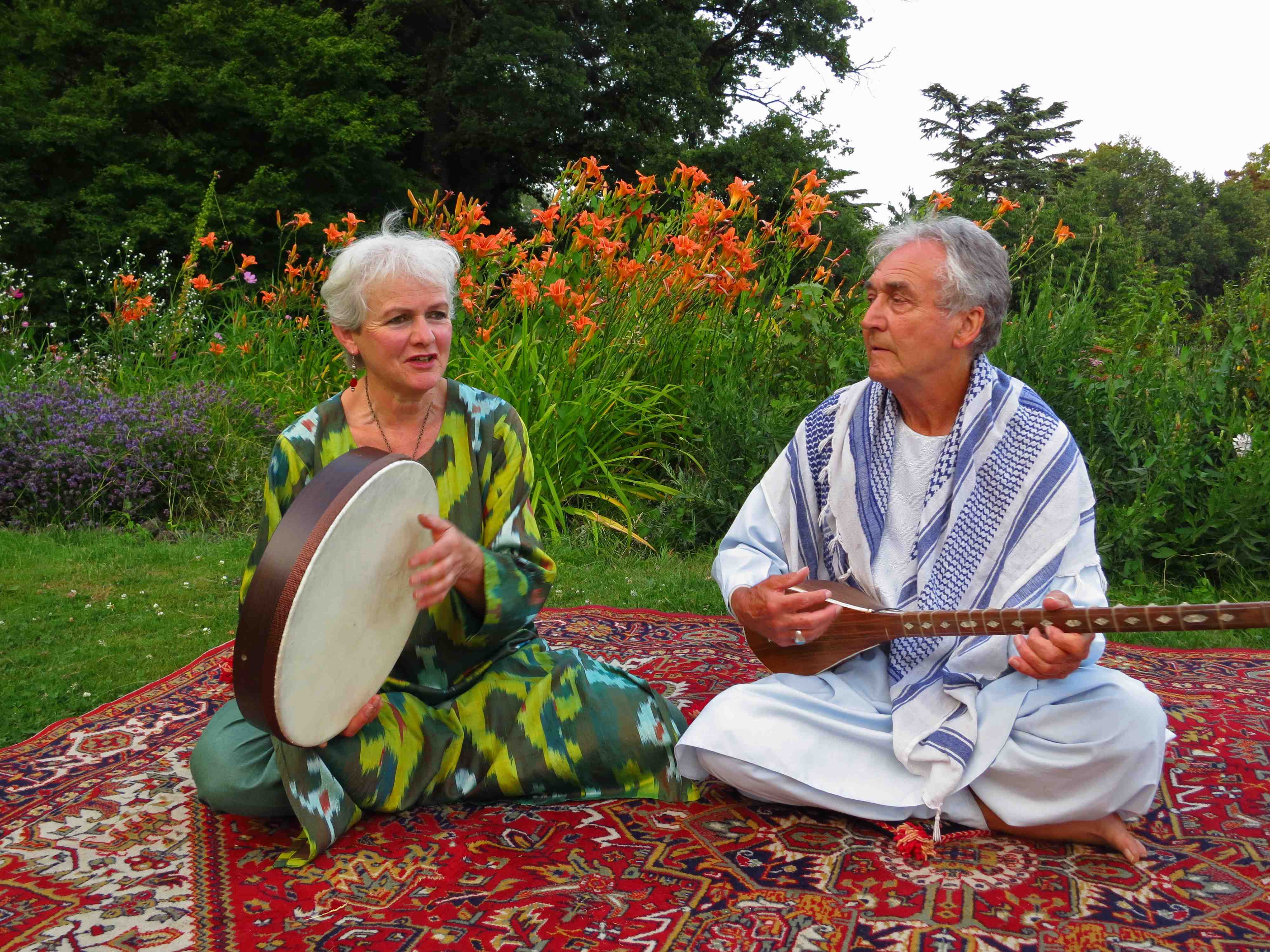 Over the past four decades Baily has been deeply immersed in the music of Afghanistan as a researcher, recorder, performer, filmmaker and promoter. He has researched musical culture both in Afghanistan itself and among Afghan refugee populations in locations as diverse as Peshawar in Pakistan, Mashhad in Iran, London, Hamburg, Dublin, California and Australia.  This has given him a unique perspective on Afghan music during the turbulent times through which Afghanistan has passed.
Baily admits that, given the seemingly endless conflict that has devastated Afghanistan over the past 35 years, one might ask: ″What′s so important about music, when there are so many other pressing concerns to be addressed?″ In reply he quotes his mentor, the late social anthropologist and ethnomusicologist Professor John Blacking to whose memory his book is dedicated. In Blacking′s view ″music is essential for the very survival of man′s humanity″.
Baily writes that Afghans have a strong sense of humanity, the survival of which has been challenged by the catalogue of cruelties and atrocities seen during the years of internecine conflict. ″Music and the musicians who create and perform it have been – and continue to be – a counteractive force for good and must be nurtured and supported.″  
Taliban-imposed censorship
The impact of violence on Afghanistan′s music came dramatically to world attention in 1996 when the Taliban took control of Kabul and imposed an extreme form of music censorship in accordance with their interpretation of sharia law. This included a ban on the making, owning and playing of all types of musical instruments other than, perhaps, the frame drum (daireh). Musicians were persecuted and their instruments smashed.
But while the Taliban banned instrumental music, they did not regard unaccompanied singing as constituting music. This was ″a convenient fiction that allowed the Taliban themselves to enjoy their own, very musical, renditions of Taliban songs,″ Baily notes.  
As Baily points out, Afghan music and musicians had been subject to political pressure long before the Taliban era. After the communist coup of 1978 and Soviet invasion of 1979, a succession of communist governments supported those musicians and types of music they saw as integral to the secular society they sought to establish.
Disintegration of Afghanistan′s music scene
The jihad or holy war against communist rule had an impact on musicians and some of them left the country. Islamist mujahideen parties imposed strict curbs on music among Afghan exiles in, for example, refugee camps in Pakistan. In the savage struggle for power between mujahideen factions after the Soviet withdrawal from Afghanistan, much of Kabul was destroyed including its Kucheh Kharabat music quarter. Further waves of musicians went into exile.
Baily first visited Afghanistan in 1965 – and again in 1970 – on trips overland to Australia. He passed through many countries on his travels, but ″the encounter with Afghanistan was especially memorable. The geography was stunning, the material culture fascinating and the people very friendly and hospitable. It also seemed a very artistic society.″
Baily and his wife Veronica Doubleday spent two one-year periods conducting fieldwork in the western Afghan city of Herat in 1973-74 and 1976-77. While waiting in Kabul in 1973 to get permission to do his fieldwork, Baily had his first lessons on the rubab, the short-necked lute that is the national instrument of Afghanistan.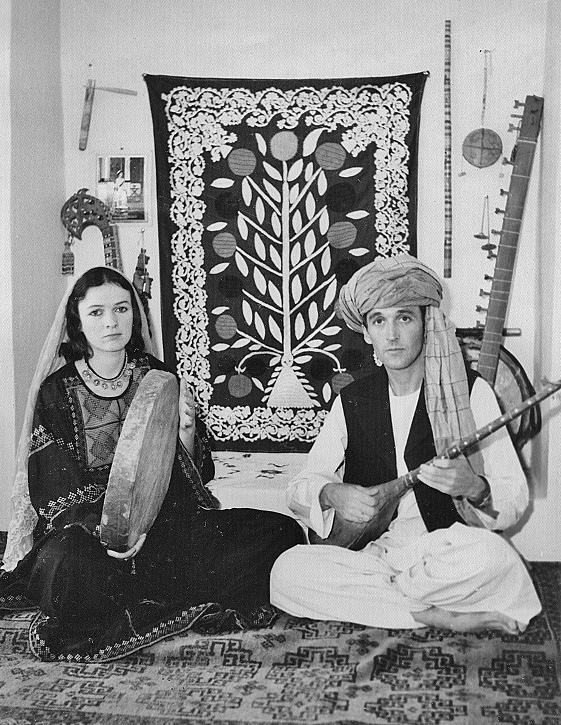 His teacher was Ustad Mohammad Omar ″the doyen of rubab players in the late twentieth century, whose name comes up repeatedly in my story″.
Baily also mastered the long-necked lute, the dotar. ″Increasingly, playing Afghan music became part of my life and part of my self-identity,″ he writes. Afghan musicians accord him the status of a shauqi – an amateur enthusiast with a passion for music.
Doubleday has a beautiful singing voice and plays the daireh and she has acquired a large repertoire of Afghan songs. The couple have performed at concerts and other events all over the world and made several CDs. Both speak fluent Dari, the Persian language spoken in Afghanistan.
″Hamkaran″
Baily structures his book around ten fieldtrips, some in Afghanistan itself, but the majority in the diaspora. Each fieldtrip brings into focus a key individual, depicted in a profile of several pages. Baily calls these individuals his hamkaran, the plural of hamkar meaning ″colleague″ or ″co-worker″ in Dari.
One profile is of the rubab player Amir Jan Herati, whom Baily first got to know in Herat in the 1970s. In 1985 he became the subject of Baily′s prizewinning and profoundly touching first film ″Amir: An Afghan refugee musician′s life in Peshawar, Pakistan″.
Baily made a second film in Peshawar in 2000, ″Across the Border: Afghan Musicians exiled in Peshawar″.  Among the musicians featured in that film and profiled in Baily′s book, is the virtuoso rubab player Homayum Sakhi, born in Kabul in 1976.
Baily′s hamkaran also include Abdul Wahab Madadi, who was a famous singer and composer at Radio Television Afghanistan, where he became head of music. In 1999 he was given political asylum in Germany.
Another hamkar is the tabla master Ustad Asif Mahmoud Chishti who was given political asylum in the UK in 1990 and taught tabla at Goldsmiths. In 1999 he went to Fremont, California, to set up a school teaching tabla to Fremont′s large Afghan community. Baily visited Fremont and made the film ″Tablas and Drum Machines: Afghan Music in California″. The film reveals a relatively liberal face of Afghan culture, with women rarely veiled and men and women dancing together at an engagement party.
A musical revival
Since the ousting of the Taliban in 2001, Baily has pursued efforts to restore and encourage Afghan musical culture. To this end he founded the Afghanistan Music Unit (AMU) at Goldsmiths in 2002.
After a visit to Kabul in 2002, Baily put together the film ″A Kabul Music Diary″. And in 2011 he was again in the Afghan capital, to visit the Afghanistan National Institute of Music (ANIM). This pioneering co-educational music school was founded in 2010 by the inspirational Afghan musicologist Dr Ahmad Sarmast. Baily made a film on ANIM, ″Return of the Nightingales″ – a title symbolising the revival of music in Afghanistan.
Susannah Tarbush
© Qantara.de 2016