Headscarves and nanotech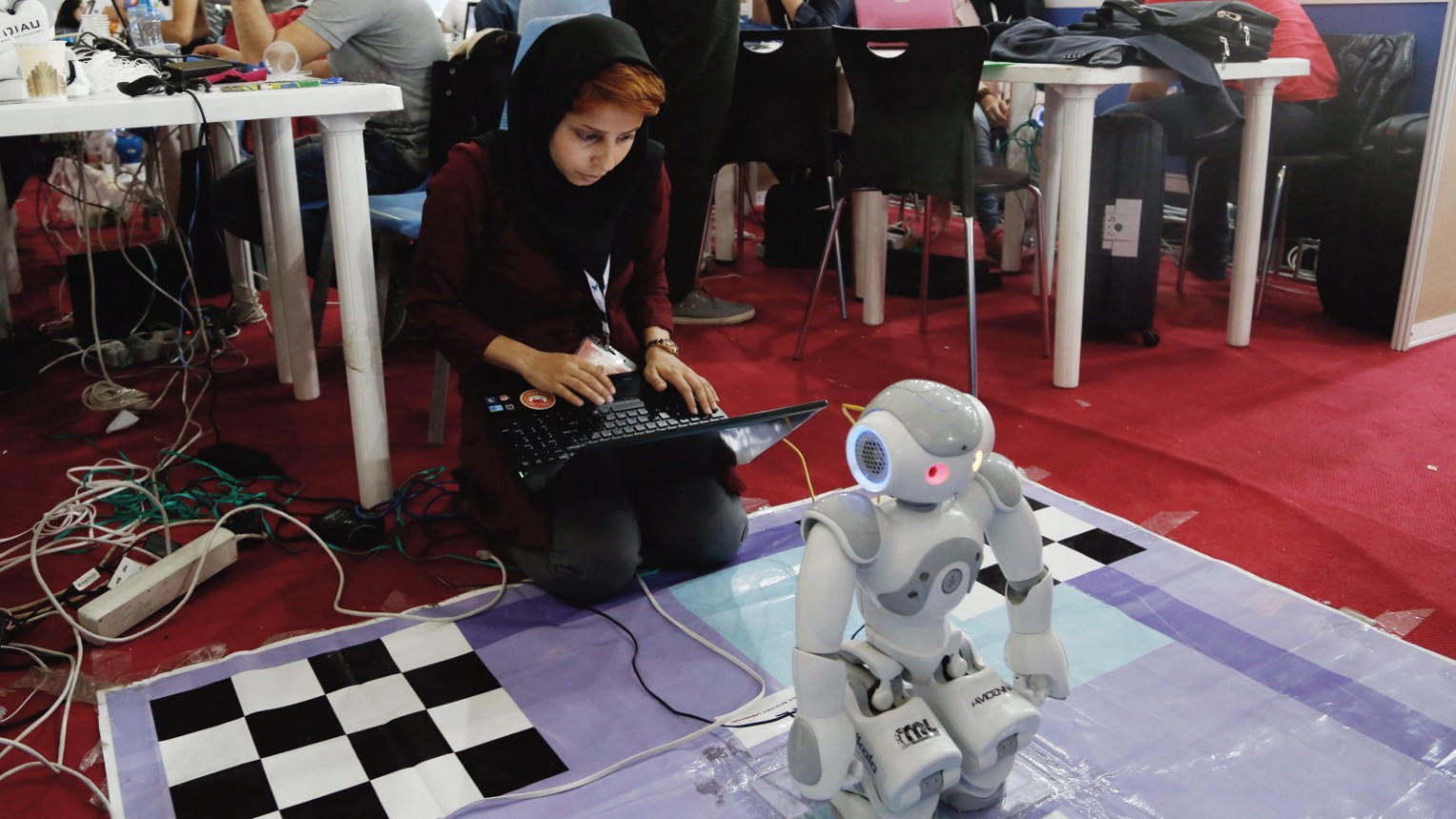 "That's the MIT of Iran," a student whispers reverently as a laboratory door opens on the upper floor of the Sharif University in Tehran. The proud comparison with the famous Massachusetts Institute of Technology initially appears bizarre upon entering the room. The laboratory looks like a craft room. On a table there's an oblong box, which is being filled with water by an assistant holding a garden hose. A green laser beam cuts through the bubbling fluid.
But like so many things in Iran, outward appearances can be deceptive. With indisputable competence, the physicists present explain how the dispersion of the laser beam underwater depends on the oxygen and salt content. And a diagram on the wall shows that the laser in the water bath is no game: it's the first step towards a networked communications system for submarines. An underwater Internet.
In other labs at the university, nanotechnologists, quantum physicists, biotechnologists and robotic engineers are hard at work. Sharif is Iran's top institute for life scientists and engineers. Of around 700,000 students who absolve a nationwide "concours" every year, an aptitude test lasting several hours, the 100 most talented are offered a place at the elite university. The university in downtown Tehran is especially proud of its former student Maryam Mirzakhani. Now a professor at Stanford University in the U.S., the research mathematician was awarded her subject's highest accolade in 2014, the Fields Medal worth one million US dollars.
A passion for technology and life sciences is also evident at the capital′s other universities – the Iran University and the University of Tehran. Neither the junk-room atmosphere of the laboratories, nor the smog over the city of millions, nor the permanent gridlock in the completely overcrowded streets should belie the nation's pioneering spirit. It is the Iranian government's aim to transfer the nation from oil exporter to "knowledge-driven society".
Innovative microcosm
Iran, the image of which alternates between rosewater romance and nuclear aggression in the West has, under the pressure of sanctions, developed into an innovative microcosm. Nine out of every 10 products are made at home, many of which are of good quality – and not just in the many shops selling sweet items. The home-grown spirit extends far into the world of high-technology: Iran has its own social networks, dozens of apps and its own pharmaceuticals industry. Payments are made using a chip card system by the name of ezpay. "The advantage of the sanctions was that we didn't have to worry about patents anymore," says the female CEO of a bio-tech company with a wink.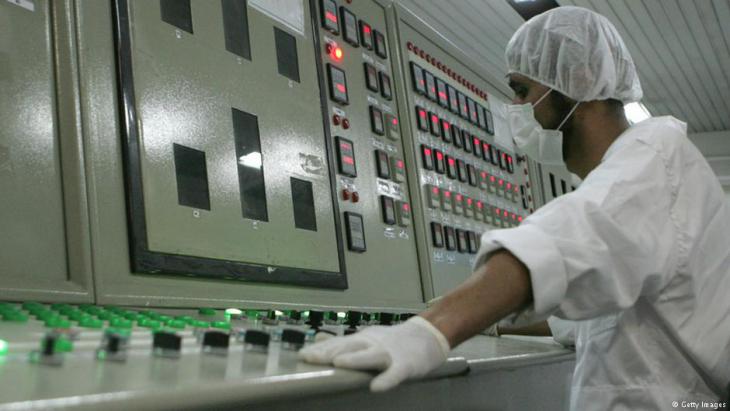 Now, after the nuclear deal with the West and the easing of sanctions, Iran's government is predicting annual economic growth of six percent over the next 20 years. The country's population is equal to that of Germany and it is young. Many qualified people have emigrated. Five million people with Iranian roots live abroad, 120,000 of them in Germany.
But they maintain close contact with their homeland. At the universities, there are many researchers who have spent time in Germany. One physicist, who intends to measure brain waves with superconductive magnetic field sensors, once worked with the Nobel Prize laureate Peter Grunberg at the Julich Research Centre.
This scientific curiosity, as well as the potential offered by a young, well-educated student generation is of interest to the West. After Brexit and Trump have made it more difficult for many Iranians to come to the Anglo-Saxon world, many German and European institutes and universities see this is an opportunity for enhanced co-operation. Iran has recently received several delegations, as well as the EU Research Commissioner Carlos Moedas.
The situation has also recently been assessed by the Robert Bosch Foundation, which is involved in science funding. The head of the foundation Joachim Rogall had a clear message for the Iranian Chamber of Commerce: while political developments in the Anglo-Saxon world may be regrettable, they present significant opportunities for Europe and Germany. Once he had said this, the guest from Germany was thronged with questions and funding applications from dozens of Iranian start-up representatives.
A return to the community of nations
"Many Iranians are desperate to overcome this isolation and again be viewed as a respected member of the community of nations," writes Iran observer Charlotte Wiedemann in her very readable book "Der neue Iran" (The New Iran), just published by dtv.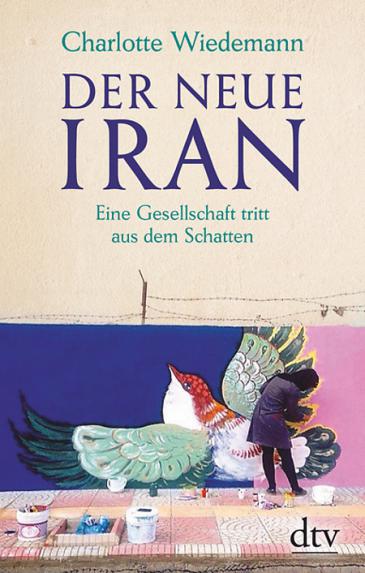 This is undoubtedly one of the reasons why Iran's academics and engineers seek out competition, whether this be at solar car races where the "Persian Gazelle" is right up at the front with the leaders, or in robot soccer, where Iranian players have been known to wipe the floor with German robots. The government has invested several million Euros in a brain mapping laboratory. There, magnetic resonance imaging is carried out on western levels.
The nation is "more pragmatic, more female, national and less religious than the Iran of the first Revolutionary years," writes the author Wiedemann. But the dichotomy between religion and hi-tech is permanently tangible. The image of Ayatollah Khomeini hangs in every nanotechnology lab. The chamber of commerce conference begins with the recording of a short sermon. And journalists are still viewed with great suspicion. Anyone travelling to Iran in this capacity is assigned a "translator", who doesn't leave that person's side for a minute.
The governmental landscape is also confusing. For science there's a powerful vice president, but also a science ministry. Then there is a National Science Foundation, a fund for innovation and prosperity, that supports technical start-ups with a total of one billion Euros. "The Tehran power apparatus is polyphonic, often cacophonous, a melee of clerics, uniforms and plain-clothed bureaucrats," reports Charlotte Wiedemann.
Hybrid system with theocratic and democratic elements
It is a hybrid system with theocratic and democratic elements. Within it, an abundance of semi-public and "non-profit" actors, whose role remains unclear from outside. There are fewer clerics in parliament and more women than ever before. But several candidates for the post of science minister were rejected, including the highly-respected President of Tehran University. It was a way of putting the moderate President Rouhani in his place.
Daily life in Tehran on the other hand has very little to do with the externally dictatorial and apparently archaic governmental structure. Satellite dishes, social media, alcohol – all banned in principle, but omnipresent in the private sphere. Lamborghinis can occasionally be seen roaring through the streets in wealthy neighbourhoods.
To the hardliners, the existence of prohibitions is more important than their implementation. This eastern variant of saving face is also what made international negotiations over the country's nuclear programme so difficult. The atomic complexes, which are strictly separate and hermetically sealed off from universities, are a prestige project for the hardliners.
Iranian scientists take a highly sceptical view, albeit only behind closed doors. Iran is producing more oil and gas then it can ever use. And the deserts of the country, 4.5 times as large as Germany, offer sufficient space for solar thermal systems. But Iran won't be told by the West what it should and shouldn't do. So the nuclear complexes remain a project that the politicians want.  Nuclear technology plays no part in daily university life.
Between appearance and reality
Perhaps the most astonishing contradiction between appearance and reality is the status of women. A head covering is obligatory, with many wearing the traditional chador. "But confident, professional women characterise the public atmosphere more than in most other nations in the region," writes Charlotte Wiedemann. Indeed, more than 60 percent of students are female.[embed:render:embedded:node:24663]
At the engineering faculty at Sharif University the quota is one third, more than at German technical universities. The impressive scale of female emancipation is especially evident at a meeting of the Iranian venture capitalist association: more than half of those present are women, covered in either a headscarf or a chador. Chairwoman Mehrnaz Heidari speaks in flawless English about start-up financing and public offerings. Haleh Hamedifar, CEO of the biotech firm Cinnagen, reports how she once scraped together the start capital for the development of a breast cancer antibody. She now has 1,900 employees.
The application of science and technology to utilisable innovations is in the interests of the government. One of its powerful Vice Presidents is Surena Sattari, responsible for technology and science. Interviewed by the US journal Science, the son of an air force commander spoke of a "Silicon Valley spirit": "Our stance has changed during the course of the sanctions. We now believe in investments in science and technology. Innovations are essential for the generation of a knowledge-based economy," he said and offered the US a serious scientific relationship.
But then came Trump and his travel bans. Now Iranian scientists believe their opportunities lie in countries such as Canada and Germany.
But it's still difficult for professors and students to make contact. Germany's visa policy is perceived as restrictive and the academic landscape is hard to navigate: "DAAD, Max-Planck, DFG...", asks one engineer, "who's responsible for what?" And a student says it appears to be uncommon to write directly to a professor. He always receives a prompt answer from American researchers, he says.
"On paper co-operation with German organisations is more progressive than it is in practice," complains Mahmoud Nili Ahmadabadi, President of Tehran University, which was co-founded before World War Two by German academics. He suggests a summit meeting on an equal footing "to promote concrete co-operation."
Micro-electronics engineer Mahdi Pourfath has also had enough of vague declarations of intent and visits by delegations: "There's been so much talking already. When are we finally going to see some action?"
Patrick Illinger
© Suddeutsche Zeitung 2017
Translated from the German by Nina Coon