Why we all need to celebrate diversity rather than unity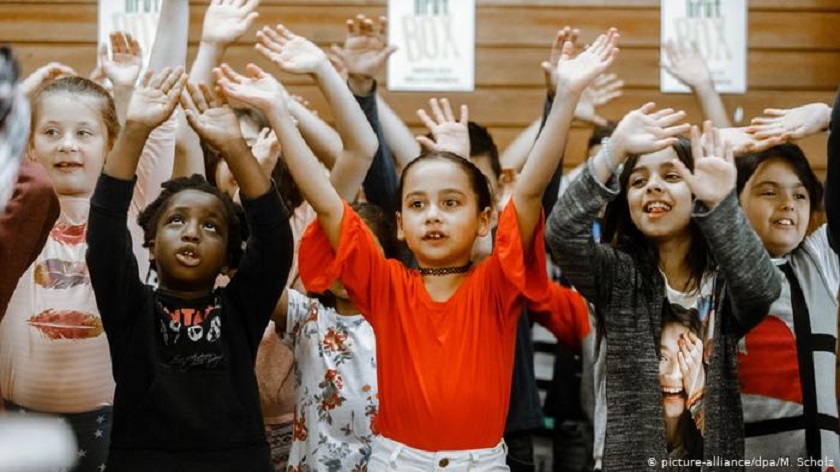 Because of our history, we do not have a particularly strong tradition of civil-religious holidays and national celebrations in Germany. Most holidays are Christian-religious or international, like New Year's Day or Labour Day. October 3 is an exception: on this one day, the Day of German Unity, we in Germany have been celebrating ourselves for 30 years. But who is this "we"? Who are we talking about on this day of remembrance and whose unity are we talking about?
According to the Duden dictionary, the term "unity" stands for a "self-contained wholeness / solidarity". That fits quite well, because for many people from immigrant families, German unity feels like a closed society from which they are excluded. The "establishment of the unity of Germany", which was contractually regulated between the GDR and the Federal Republic, was understood by many people as a unity of the German people. And this "people" did not mean a democratic sovereign, but an ethnic club.
You may also like: Increasingly diverse and colourful – Germany, land of immigration
Racial connotations
In other words, German unity is usually viewed from a purely white perspective – white East Germans reunited with white West Germans. But the fact that there were also millions of people from immigrant families on both sides is usually neglected. It also goes unmentioned that for many people, reunification had racial connotations.
After the tears of joy, the turning point proved to be a time of devaluation for foreigners and People of Colour. Many were made to feel daily that they were no longer wanted. Until 1990, migrants in both parts of the country played a decisive role in developing the economic strength needed to shoulder the burden of reunification. Nevertheless, they were clearly the losers in a united Germany.
When looking back at reunification, little attention is paid to the fact that the years that followed were accompanied by racist riots. In East Germany, for example, there were the pogroms of Hoyerswerda (1991) and Rostock-Lichtenhagen (1992) or the deadly "Hetzjagd von Guben" (1999). In western Germany, the arson attacks in Mölln (1992) and Solingen (1993), among others, took place. The mood shifted dramatically back towards the racial and nationalistic. Unity remains incomplete if such experiences go unremembered.
We need a culture of remembrance that recognises and appreciates the diversity of the population. This means that post-migrant perspectives must also be made visible in textbooks, museums, monuments and state records. Germany must finally show itself to be more inclusive than before.
"Unity in diversity", a guiding principle adopted by Canada as a country of immigration, but also by the European Union, provides the perfect answer. We need unity without uniformity, commonality in diversity.
A new unity narrative
In short: we need an October 3 that does without nationalism and tribal fripperies. It is high time National Unity Day became a democratic diversity day celebrating the diverse society that Germany is today.
For "we" have long since become a pluralistic republic. Since the citizenship reform of 2000, even Ibrahim and Trang are born German. What we are missing after 30 years is a new narrative of unity that involves and includes everyone. For example: "Our society is marked by division, reunification and continuous migration. What unites us all is the German language, the laws and our constitution. Together we are Germany".
Ferda Ataman
© Deutsche Welle 2020
Ferda Ataman is a journalist and author. She is co-founder of the »neuen deutschen organisationen«, a nationwide association of post-migrant initiatives against racism and for diversity.