Tehran's power base is fading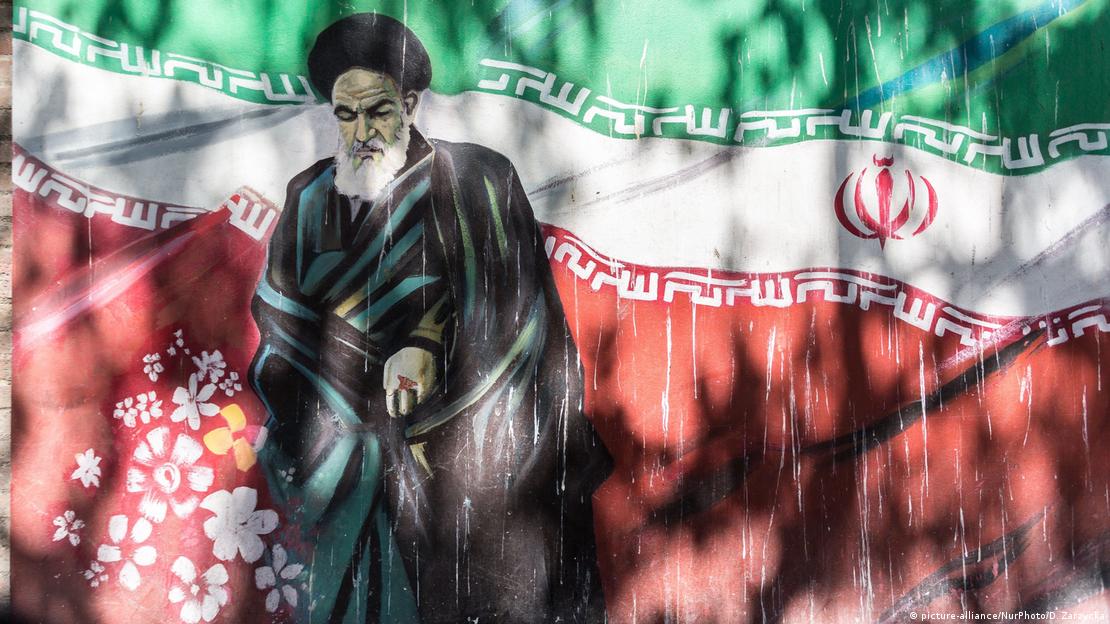 Feared or longed for, the first anniversary of Mahsa Amini's death has come and gone. The day was marked neither by eagerly awaited mass protests nor by a revolutionary uprising. So was everything written or said about Iran over the past twelve months and predicted for this day just euphoria or naive fantasy?
As is well known, despite all the courage and willingness to sacrifice, things have not turned out as many had hoped. The vast majority of the Iranian population remains deeply discontented, while those in power are equally incapable of solving the country's multiple crises.
Regime brutality nevertheless ensured that on the day a facade of calm was maintained. Mahsa Amini's family was not allowed to leave their home; the cemetery where they buried their daughter was surrounded by highly armed troops. 270 family members of demonstrators killed last year were also arrested. Combat units were charged with maintaining an appearance of calm on the streets.
A regime shaken to the core
But a profound transformation, even a revolution, is unexpectedly taking place elsewhere and is shaking the regime to its very core. "Whether or not anything happened on Mahsa Amini's anniversary, the Islamic Republic's narrative has long since come to an end. At least 80 percent of Iranians think the promise of a better, more meaningful life is a huge lie. Ultimately, the country's noisy rallying cry of political independence has morphed into total submission to China and Russia," said Mehdi Nassiri in an interview at the beginning of September.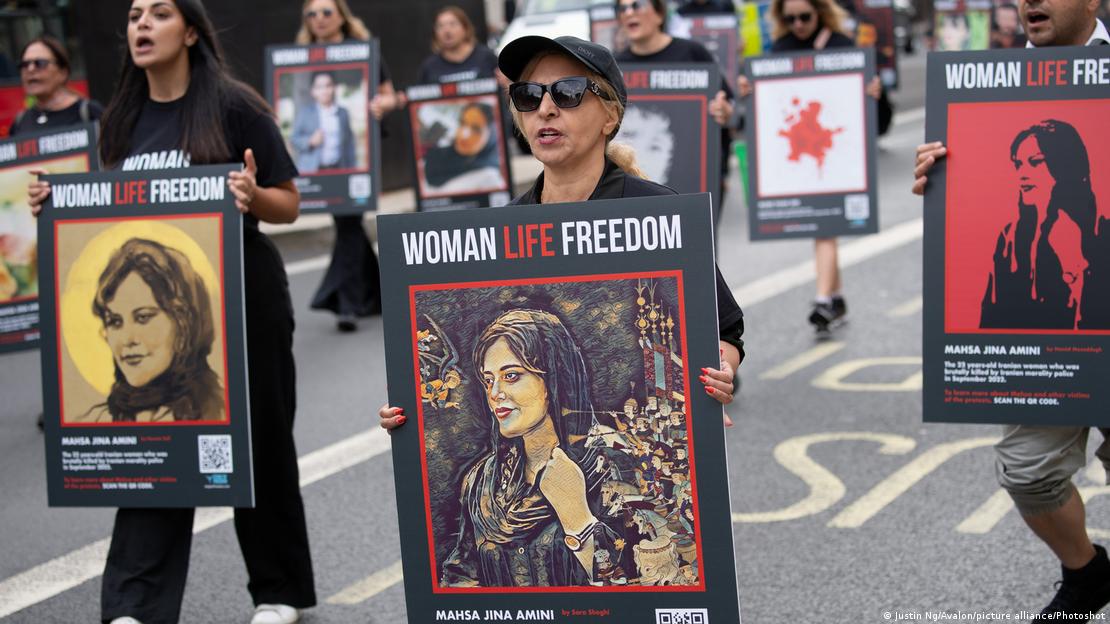 To appreciate the magnitude of these words, you need to know a little about their author. Nassiri was once a high-ranking cleric, a favourite disciple of Ali Khamenei, Iran's supreme religious leader and most powerful man. More importantly, Khamenei appointed him editor-in-chief of the daily Keyhan, considered by the leadership to be the mouthpiece of the most radical of radicals.
Nassiri has held many other important posts. He chaired the committee that selects the Friday preachers for the whole country and determines the content of their weekly sermons. He directed film festivals at home and served abroad as Khamenei's envoy and cultural attaché.
Today, Nassiri is no longer a mullah. He "disrobed" himself before the "court of the clergy" could force him to do so. He now considers the so-called "rule of the jurist" (in Persian: velayat-e faqih) to be religiously "impure".
Nassiri is frank in his assessment: "Political Islam, at least in its Shia version, has failed completely. If Iran is to have any future at all, it will only be within the context of a secular system with a strict separation of religion and state."
The ex-guard and the state of emergency
What Tehran looked like on the day of Mahsa Amini's death was described by prominent Iranian author and analyst Rahim Qomeshi on his Telegram account. To evaluate and assess this text, it is also necessary to know a few things about the author. Qomeshi was 14 years old when the Islamic revolution triumphed in 1979.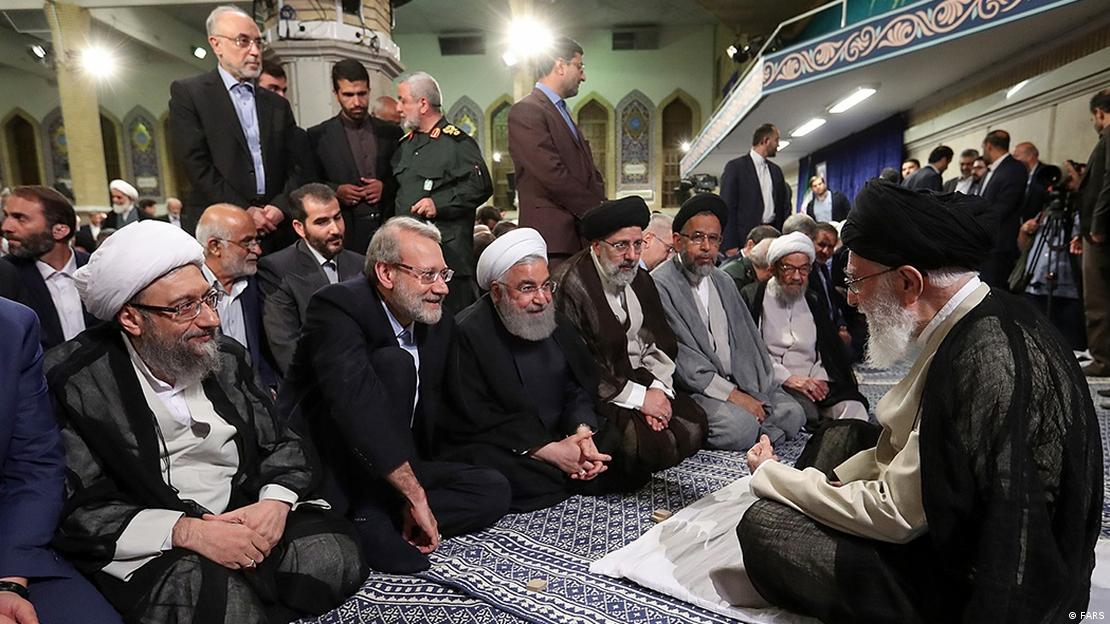 He soon joined the volunteer units, the Basijis, took part in the war against Iraq and was a prisoner of war in Saddam Hussein's dungeons for four years. He made a career for himself in the Revolutionary Guards and went on to become a commander of various sections of the Guards. After the Iran-Iraq war, he studied political science. He is now known as a critical author and analyst.
Rahim Qomeshi walks from north to south through Tehran on the anniversary of Mahsa Amini's death and notes his observations under the heading "State of Emergency": "As a 14-year-old, I experienced the state of emergency under the old regime, but what I saw today in Tehran was like the occupation of the country by a heavily armed foreign army intent on proving that resistance is futile. The men in uniform resembled black-clad astronauts or gladiators."
Qomeshi continues, "Most disgusting, however, were those 'in plain clothes' with their radios, batons and other equipment, who observed passers-by, especially women, with condescension. A young couple strolled a few steps in front of me. They ordered the young man to approach, the woman to keep walking. But she boldly stopped: 'We are together, if strolling together is forbidden, arrest me too!'
The young woman, Qomeshi continues, remained. She defended herself bravely and courageously. "The 'civvies' circled, threatening and insulting her, but I saw with admiration how she saved the young man. The couple continued their walk. The prison vans would have been able to carry several thousand, probably. Where is the wealth of this country going, I thought to myself."
Enraged, Qomeshi wrote on his Telegram account, "What have you done to this country? You sow such hatred, such disgust and such enmity to protect yourselves – what a price. You have become a role model for dictators and you are not even ashamed of that. Do none of your followers observe what's happening and say: this is how you lose all dignity, authority and prestige? What kind of religious rule is this – or is it because the rule is religious? I forgot to tell you about the brave women who, with or without headscarves, with or without their parents, laughed in the face of your henchmen. I was afraid, but they were not. It's a pity I wasn't allowed to film and take pictures. I found the courage of the women on that day overwhelming."
Former IRNA chief speaks out
Khamenei is very scared. He is sad, depressed and disappointed; his reaction stems from his condition, Abdollah Nasseri said a week before the anniversary of Mahsa Amini's death. Nasseri, head of the state news agency IRNA for four years, considers reform of the Islamic Republic impossible.
Those familiar with the nature of despotic regimes will appreciate the implications of such a statement. In an authoritarian system, only those belonging to the innermost circle of power become the head of its official news agency.
On the anniversary of Mahsa Amini's death, four well-known women activists, among them Narges Mohammadi, burnt their headscarves while exercising in the courtyard of Evin prison. Sufficient reason to fear.
© Iran Journal/Qantara.de 2023