Active in Support of the Uprising
This is proving to be a momentous year not only for Libyan politics and history but also for the country's literature. Libyan poets and fiction writers, particularly those in exile, have emerged as some of the most eloquent and credible Libyan voices to be heard internationally in support of the uprising during its first six months.
They have been speaking out in a variety of forums – newspaper articles, radio and TV interviews, on the social media, at conferences and literary festivals.
Eyes have also been focused on their creative writing. The prizewinning London-based Libyan novelist Hisham Matar said at the London Book Fair in April: "If you want to know any country you read its poems and its novels; what literature gives you is not only the news of the place but the spirit of the place and the preoccupations of the place."
Certainly, readers have been turning to Matar's two novels, "In the Country of Men" and "Anatomy of a Disappearance", to try to deepen their understanding of Libya.
Literary production inspired by the uprising
​​The uprising has inspired some Libyan writers to produce new poems and fiction. They include the acclaimed award-winning poet and translator Khaled Mattawa who was born in Benghazi in 1964 and teaches creative writing at the University of Michigan, Ann Arbor. In his poem "Now that we have Tasted Hope", Mattawa conveys the defiance and aspirations of the revolution. It begins:
Now that we have tasted hope
Now that we have come out of hiding,
Why would we live again in the tombs we'd made out of our souls?
Mattawa has also written a series of beautifully crafted articles on the revolution for the international media.
The uprising has seen an interplay between writers inside and outside Libya. In areas of the country wrested from regime control, a multiplicity of voices is being heard. "There is a boom in civil society organisations all over free Libya," the Libyan surgeon, short-story writer, and award-winning blogger and podcaster Ghazi Gheblawi said in an interview with Qantara in London, where he lives. "A new association of journalists has been established, and a few weeks ago a new union for Libyan writers was founded in Benghazi. Writers in free Libya are involved in many new publications, with more focus on new literature."
Writers risking their lives
Gheblawi pays tribute to writers within Libya. "The amount of involvement of Libyan writers in the Libyan revolution inside Libya is tremendous," he says. "Many of them were involved before the revolution, many were vital in getting the truth to the outside world, and many have been detained, tortured and face horrors."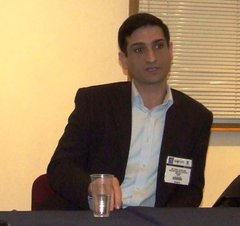 ​​"At the same time," Gheblawi asserts, "Libyan writers living outside Libya have a huge responsibility to use their skills to reach out and convey the real message of Libyan youth, the real heroes of this revolution. We have a supportive role, and we try as much as possible to rise to the challenge."
Gheblawi founded his Imtidad cultural blog and podcast in 2006. Just one year later it won the user award for the best Arabic blog in the Deutsche Welle international blog awards known as the BOBs, honouring blogs promoting human rights and freedom of expression.
Imtidad has brought the work of many Libyan writers and artists to new audiences in Arabic, and in English translation. On his blog and Twitter feed Gheblawi regularly reminds his readers of the plight of Libyan writers detained during the uprising. They include the poets Rabee Shrair and Elhabib Elamin; the latter was arrested with his artist brother Mohamed Bin Lamin in Misrata on 18 February.
During his 42-year rule Gaddafi has attempted to stifle alternative Libyan narratives and his image has overshadowed everything. He stamped out civic institutions and clamped down on intellectual life. A significant number of writers were imprisoned or went into exile.
The writers who were imprisoned include short-story writer and poet Giuma Bukleb, born in Tripoli in 1952 but a resident of London since 1988. He has spoken movingly of the days in 1977 when he was one of around a dozen young writers hunted by the security services and revolutionary committees. They were falsely accused of conspiring against the regime, and sentenced to life imprisonment. They were released under an amnesty ten years later. Bukleb has lived in London since 1988.
Both a visionary and a realist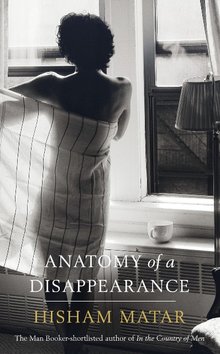 ​​The suffering of Hisham Matar's family at the hands of Gaddafi is of relevance to his novels. Matar's 2006 debut novel "In the Country of Men", set in Tripoli in 1979, was a major success. It was shortlisted for the Man Booker Prize, won several literary awards and was translated into some 25 languages. By coincidence the UK publication of Matar's keenly-anticipated second novel "Anatomy of a Disappearance" by Penguin imprint Viking came three weeks into the uprising.
Matar was born in 1970 in New York where his father Jaballa Matar was a diplomat. After his father fell out with the regime, the family left Libya in 1979 and moved to Cairo. In 1990 Matar's father was "disappeared" in Cairo through collusion between the Egyptian and Libyan security services. He was secretly taken back to Libya and thrown into jail: 21 years on his fate is unknown.
The "disappearing" of opponents is a speciality of the Gaddadfi regime. A "disappearing" is at the heart of Matar's second novel in which an Arab dissident exiled in Cairo with his young son is kidnapped in Geneva by agents from his home country. The novel explores the impact of the disappearance on the son, and probes the mysteries of father-son relationships.
"Anatomy of a Disappearance" has received many excellent reviews. It was recently published in German by Luchterhand Literaturverlag, as "Geschichte eines Verschwindens", and will be published shortly in the USA by The Dial Press.
Matar is both a visionary and a realist. On 21 January, after the ousting of Ben Ali, he wrote in the Guardian: "We Libyans are just as hungry for a just and accountable government as our Tunisian brothers and sisters." But he warned that "the lack of resilient institutions will make our task more difficult". This has proved to be the case.
Rediscovering pride and identity
Matar has spoken during the uprising of writing as being a form of resistance, and as enabling people "to sing". Asked if he was hopeful about the uprising, he has said: "There's of course hope, but there's more importantly a sense of possibility, that didn't exist before. It's as if the horizon just went much further than before."
​​He sees the uprising as enabling Libyans to rediscover their pride, identity, and their old mythologies. He has spoken of the torturer, as well as the tortured, as being a victim: he opposes revenge, and hopes for a reconciliation process.
Libyan fiction written originally in Arabic has hitherto been relatively marginalised in the Arab world and internationally. Only a few writers, notably Ibrahim al-Koni and Ahmed Fagih, have been extensively translated. The latest of Fagih's novels to be translated into English, "Homeless Rats", is to be published in London by Quartet in September.
This year saw a significant step in bringing the work of Libyan writers to an English-language readership through the publication by Banipal, the London-based magazine of modern Arab fiction, of its first-ever special feature on Libyan fiction.
By coincidence the long-planned 135-page special feature was published shortly after the uprising began. It showcases short stories and novel excerpts by 17 Libyan authors, and profiles the veteran writer Ali Mustafa Al-Musrati.
The London Book Fair in April acknowledged the significance of the uprising by adding to its programme its first-ever seminar on Libyan literature, entitled "The Hidden Face of Libyan Fiction". Chaired by Banipal's editor, Iraqi writer Samuel Shimon, the panel comprised four Libyan writers living in the UK: Ghazi Gheblawi, Hisham Matar, Giuma Bukleb, and 21-year-old short-story writer Mohammed Mesrati who is currently writing his first novel, "Mama Pizza".
Struggling with the rigour of a "revolutionary revolution"
Bukleb says it is journalists who are first occupying the new spaces opening up for writing in Libya: "This will help produce a new generation of journalists."
"But with creative writing it's different," he adds. "Unlike the journalist, the creative writer needs to absorb the situation, and to take time to come out with a good short story, novel or play." The Arab uprisings "have to take shape in our hearts first, before they come out on paper".
Gheblawi thinks the revolution may lead to the publication of previously unpublished works. "I know that many Libyan writers wrote works during the Gaddafi years that weren't published", he says. "Some of the works were rejected by the censor; others were written in the full knowledge that it would not be possible for them to be published until the fall of the regime." He can imagine "a gush of creativity and works of new writing coming out in the next few years."
​​In the heady early phase of the uprising there was a sense of elation among Libyan writers. But as the conflict has dragged on, and reports of human rights abuses and disunity among some elements of the revolutionaries have emerged, the mood among some has become more sombre. In his article "Combating Revolution-Fatigue", published in July, Khaled Mattawa asks: "What is happening in our revolutions? Have we gotten tired, or is the revolution too revolutionary for us?"
However, Libyan writers insist on keeping an independent, vigilant and critical stance. Gheblawi says: "It's important that writers keep away from any kind of propaganda and take the main role of ensuring that previous horrors and atrocities don't come back again with a different face. It is the role of intellectuals to prevent fanaticism and extremism from creeping into society, and I think that protecting the freedoms we gained through this revolution will be crucial for the future of Libyan literature, that will change and flourish."
Susannah Tarbush
© Qantara.de 2011
Editor: Lewis Gropp/Qantara.de