All things to all people?
Skirting the walls of the Vatican on a hot sunny day, I was reminded of Lord Tennyson′s line, "The splendour falls on castle walls". A state inside a city, an anomaly in the world of politics, yet witness to the victory of the modern nation state over the power of church and clergy.
Entering the Vatican a strange feeling came over me. How was it possible for me, a Muslim, to walk freely around inside the Holy See? Was someone going to ask me, ″What are you doing in our country? You have no right to be here!″
I followed the labyrinthine queuing system between the marble columns, in front of me a group of some Dominican nuns led by a woman carrying a banner.
In the long queue for the inspection device, I overheard a young couple standing right behind me chatting in Turkish, their laughter attracted my attention. I turned to them asking whether they were Christians and the man answered, no, they were Muslims, visiting the Vatican as tourists to enjoy the splendour of the place.
Janich from Ankara said, ″Visiting the Vatikan has nothing to do with religion, we think every visitor to Rome should see it.″ Asked whether anyone had given her any clothing instructions, his partner laughed heartily and answered, ″The guards at the entrance just looked me up and down and that was that″. She was wearing white Bermudas and a light sleeveless beige shirt, sheer enough to reveal a red bra beneath.
I told them I was writing an account of my visit. Janich went on to explain, "We are here to see all the different people, but we never ask about their beliefs. After all, every house of God deserves respect.″
Then I asked them: ″Would you expect to see a Christian visiting Mecca the way you are visiting the Vatikan?″ Janich′s answer was neutral, almost indifferent, ″I have never been there, so I don′t know. It might be possible one day, who knows: Personally I have no Idea about Mecca, I′ve never been there.″
On a pilgrimage from the New World
I stepped inside the huge basilica, filled with groups of visitors moving about the place, inspecting every corner of it with deep admiration. Huge paintings by Michaelangelo and painters of the early and late Renaissance adorn ceiling and walls, as well as countless portraits of popes and saints. A shrine adjoining the basilica houses the mortal remains of one hundred popes.
Places of worship the world over have the same atmosphere and engender the same sense of spiritual yearning.
I tried in vain to talk to some nuns who were running hither and thither; each one of them had a reason to apologise. Then I found Brother Ignatius who had made a pilgrimage to the Vatican from Argentina, on the other side of the world.
So I asked him: ″How do you feel about such a diverse mixture of religions and faiths visiting the heart of Catholicism?"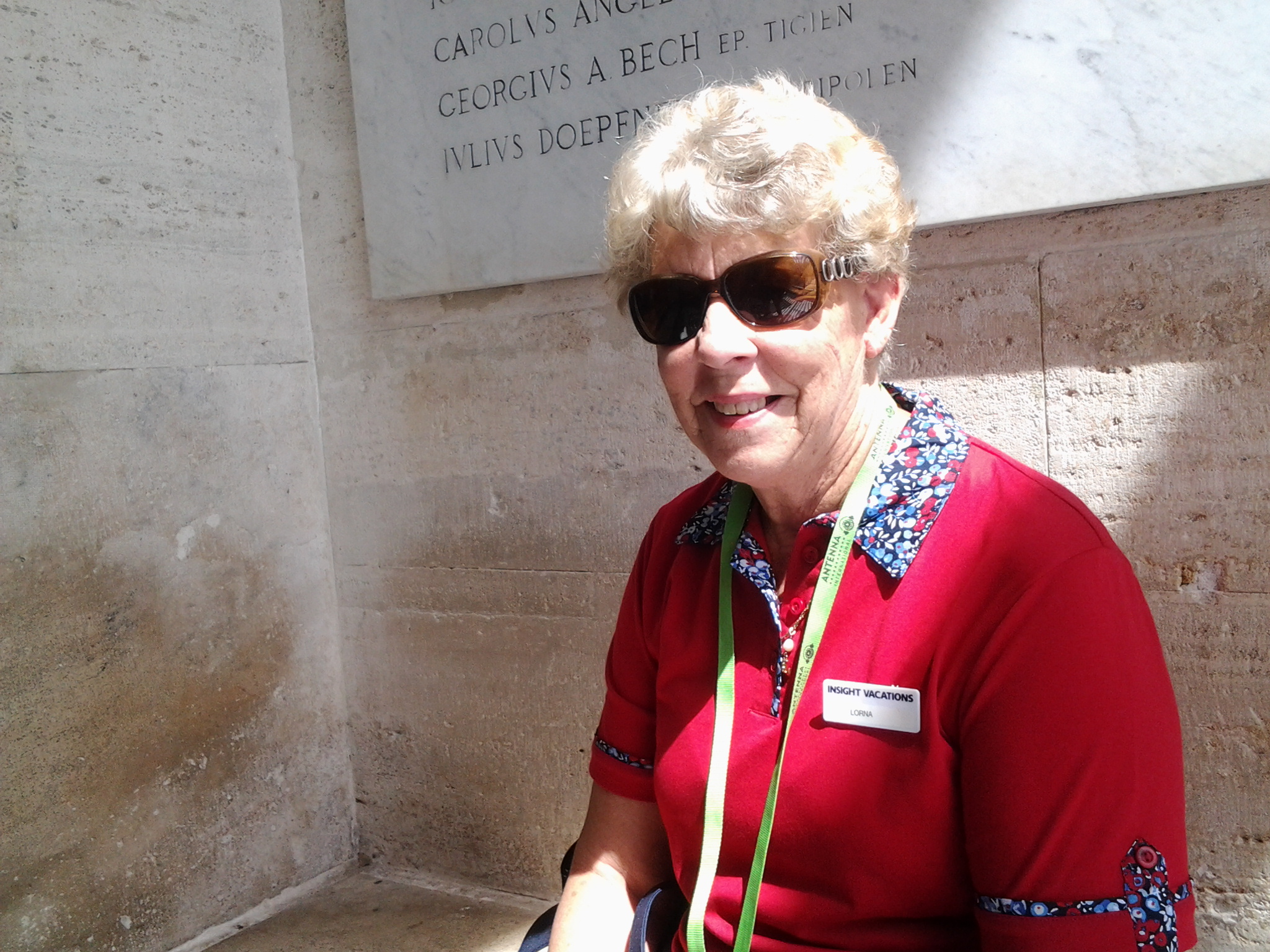 I expected a conservative response, but he answered in broken English, ″We live in an age of religious diversification, people visit this place as if it were the centre of the world, regardless of their religion…This is where the Pope is. People hope to find peace here, even if they don′t belong to the Catholic Church. Every religion is represented among the visitors …this is a place of religious tolerance. The basilica shines like a beacon for all the world. Every single man and woman is blessed in visiting this place. It is a place of prayer and contemplation.″
Catholicism and homosexuality
Wikipedia defines the Vatican's attitude towards homosexuality as follows: ″The Church distinguishes between ′homosexual attractions′, which are not considered sinful and ′homosexual acts′, which are considered sinful″.
In 2005 a senior Vatican official confirmed a report in Corriere della Sera that gay men who are closeted and chaste (abstain from sexual activity) for at least three years will still be allowed to become priests. Nevertheless, I was shocked to find an advertisement for a gay village in Rome quite close to the wall of the Vatican. Its location was a mere 10 km from the Catholic state. Still, compared with other major cities in Europe, homosexuals in Rome tend to maintain a low profile. No doubt, the power of the Vatican still extends beyond its own perimeter wall.
I put these facts to Luna Richards, over from Australia to visit Rome and the Vatican. She replied somewhat hesitantly, ″I don′t think it′s right for there to be a gay village just 10 km from the Vatican. It annoys me a bit, but you have to regard it within the context of personal freedom and freedom of opinion…I am against it though. Some would probably consider me a bigot.″ Commenting on the tourist visitors to the basilica, she said, ″seeing non-Christians around the place doesn't bother me at all. This place in particular reflects Christianity. It is a symbol of acceptance and tolerance.″
When I asked her if she was on a pilgrimage to the Vatican, she smiled and said, ″We are here as tourists on a guided visit. I never thought about it as a holy visit. But I am a believer and I feel being here has brought me closer to God.″
″It is more about history″
Swept along with the multitudes, I emerged from the cool of the basilica into the searing heat and glare of the Roman sun. My eye fell by chance on an Indian family resting in the shade of the huge marble columns. I approached them, introducing myself. The young man and his wife received me quite amiably: Ratib and Ankita are Hindu Indians based in London, both engineers working for a Hollywood venture in Great Britain.
″What brings a Hindu family to the Vatican?″ I asked provocatively. Ratib replied, ″It is more about history rather than religion. We′re here to admire the beauty of the place. I think most people you see here have come for the same purpose; it is amazing how these places have become open to everybody. While it remains a holy place for some, I have no doubt that the locals benefit from the additional business.″
Referring to his homeland, he continued, ″In India Hindu temples are open to everybody without restriction. Non-Hindu visitors may experience problems in a few remote places, but definitely not in the major cities.″
His wife visits the holiest place for Catholic Christians bareheaded; she says she read up about that in advance and took care not to wear shorts or have bare shoulders. For her, it feels normal. ″After all,″ she adds, ″Most religions exert some kind of restriction on how women dress in places of worship.″
Mulham Al Malaika                                       
© Qantara.de 2016