Tradition in the present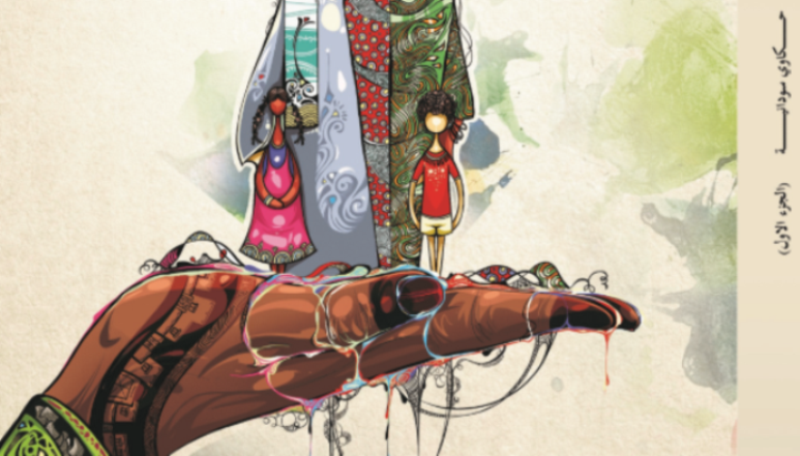 Writing and storytelling are things that demand different methods and skills. How have you managed to reconcile the two?
Lubna Isam: At home on the "Black Continent" people stick very closely together. Everyone knows whatʹs going on in his own family and in other peopleʹs. These are of course ideal conditions for telling stories, in oral form at least. When it came to transferring the oral versions to the page, I had to draw on my skill as a writer.
We are currently experiencing rapid technological development. Does anyone still want to listen to a traditional storyteller?
Isam: There are still plenty of people who like listening to stories. When a storyteller begins, people draw closer and prick up their ears. Secretly, we all still long for the good old teller of folk tales, who settles down in the evening to offer up her stories to us in her own inimitable way.
Did you have any difficulties while you were working on the collection of stories from Sudan? And if so, how did you deal with them?
Isam: The greatest challenge was the fact that it was unclear how stories in Sudanese would come across in printed form. The stories should not be mixed up with real events that actually happened somewhere else. I hope I have managed to use Modern Standard Arabic in such a way that the specific sounds of the Sudanese dialect can be heard to good effect.
You studied journalism and business administration. To what extent were you able to profit from your studies and from your work as a journalist when writing the volumes of stories from Sudan? And what about your teaching and social engagement activities: do they tie in with your passion for storytelling, too?  
Isam: Journalism takes away your fear of addressing uncomfortable issues. Weʹre an established team: Lubna the university lecturer with an MBA and Lubna the teller of tales who, with the help of the Arabic language, can pass on her life experience appropriately, educationally and in a lively way.
You were born in Glasgow, spent some time in Sudan and now live in Qatar. How much influence has travelling and moving from one place to another had on you? How do you see the relationship between self and other? And the relationship between east and west?
Isam: If youʹre always travelling, the thing you feel most is an insatiable homesickness for your country of origin. You try to preserve traditions and certain small things that remind you of home. And youʹre always trying to be a worthy representative of that home. Someone might point to me and say: sheʹs Sudanese, sheʹs African, but mentally, I donʹt feel connected with one particular country. I love the different nations and their different cultures. But I always have a sense of being about to leave. Perhaps that has made me more resolute and better equipped to deal with difficulties. But perhaps it has also made me gentler and more melancholic.
I always loved living in a small English town called Stoke-on-Trent. That was and still is a kind of home for me. And for that reason I canʹt tell you anything about the relationship between east and west, either. I think itʹs the people who constitute a country. And viewed from this angle, Stoke-on-Trent, which I love, reminds me of a district of Khartoum called Nasir Extension, which I also love.
We live in an age of globalisation, which means we can no longer get away from a unified global culture. What do you think: does that pose a threat to local cultures? Or can globalisation and local cultures be reconciled?
Isam: I think we can use globalisation to communicate our local culture to others, and vice-versa. The world has become a village.
Interview conducted by Eslam Anwar
© Goethe-Institut 2018
Translated from the German by Ruth Martin