Afghan women raise their voices against trauma
"Okay, I'm a Muslim. But I am also a singer!" Sadiqa Madagar looks confidently into the camera. Just 24 years old, she has already been through a lot: her family fled to Pakistan to escape the ongoing conflict in southern Afghanistan. But Sadiqa was determined to follow her passion, music, so she left her conservative parents and headed back to Afghanistan and Kabul, alone.
With her smart pop take on Afghan folk music, she soon became a TV and YouTube star, discovering martial arts and cycling along the way. When the Taliban seized power again at the end of August, her life was in acute danger. At the end of September, she was forced to flee the country she loves so much. Her life-affirming "Nevertheless" borders on the terrifying: "What's the point of living, if we don't accept life's challenges? We are the ones who create the world," she says.
Living in defiance of her trauma is a daily challenge for Sadiqa. As it is for eight other singers whose stories have been captured in very personal profiles by the Iranian ethnomusicologist Yalda Yazdani and the director of the Zeitgenoessische Oper Berlin, Andreas Rochholl. The portraits are cast in an even more dramatic light by the events that were to take place shortly after filming in July.
Afghanistan at her own risk
Ethnomusicologist Yazdani had been working on women's voices in Iran for five years; she had organised a documentary film and two stage festivals with Rochholl in Berlin. "Then came the point where I looked beyond my home country. Afghanistan is our next neighbour, but I had never been there," she says. "I became curious about the women there: who are they? What does their music sound like? Everything that was hammered into us from childhood in Iran was: Afghanistan's not a safe country, don't go there."
The German Foreign Office's stipulation was similar: on-site research and trips by Afghan women artists to Germany were excluded from the funding budget. "So from the beginning we had two major limitations," says Rochholl. "The impossibility of a real festival and the coronavirus pandemic. We had to travel to Afghanistan at our own risk to get to know the people there, and then struggle to find a new media form away from traditional cinema so we could present the result."
In the regions they were able to explore – Kabul, the provinces of Bamyan and Herat – they encountered tremendous cultural diversity, a result of the country's geographical location: in Afghan music, one hears Indian as well as Persian influences, as well as the musical timbres of the Turkic peoples. Yazdani made contact with the artists via social media and numerous telephone calls.
A generation of change in Afghanistan
She encountered female singers who were long established and enjoyed celebrity among the older generations of Afghans. "But there were also very young female musicians with deep passion in their voices. They have grown up during the last 25 years and have experienced an Afghanistan in transition. I was especially interested in this generation. The aim of our project was to show the humanity in the individual life stories. Then came the singing, which refers back to that."
Take Freshta Farokhi from Bamyan province, for example, who at the age of 20 is already an outstanding singer of Hazara traditional music, performing in mixed ensembles at major festivals. These festivals are no longer possible, since Bamiyan was one of the first regions to be recaptured by the Taliban. Freshta Farokhi now worries that all the efforts of past years for the women and for her musicians were in vain; she has to move from place to place, always hiding from the Taliban. Or the football-loving folk singer Sumaia Karimi, who like Sadiqa Madagar shot to fame through the talent show "Afghan Star".
For her, music is a coping strategy in an everyday life that has always been marked by loss and bloodshed. Her big dream is to set up a street children's orchestra. "I don't lose my dignity through music. On the contrary: I gain dignity and I am proud of it," she says, addressing the conservative religious elements of Afghan society. Recently, she managed to leave for Italy and an uncertain artistic future.
Taliban pick up on traditional beliefs 
Rouya Doost, a pop star, has spent her career commuting between Hamburg and Kabul. She worked on projects in Afghanistan until the end, when she was robbed of half her life overnight. And then there is also a singer who only appears in front of the camera fully veiled and without a clear name. She was married twice, the war took both her husbands, an attempt at emigration failed in the mountains. She has lost everything; her unaccompanied lullabies are like a stab to the heart.
The artists are solely responsible for their own success. After 40 years of war in Afghanistan, there was barely any music education infrastructure, let alone a thriving music scene. Some of them were catapulted into the limelight by the foreign-funded Tolo TV channel. For the time being, however, it seems the Taliban is intent on depriving them of any prospect of sustaining their careers.
But this re-traumatisation of the country is only the end of a historical chain of events. "The Taliban are the most radical form of a tendency that has always existed in a country characterised by a deeply traditional interpretation of Islam, which includes the conviction among sections of the population that music is sinful," says Rochholl.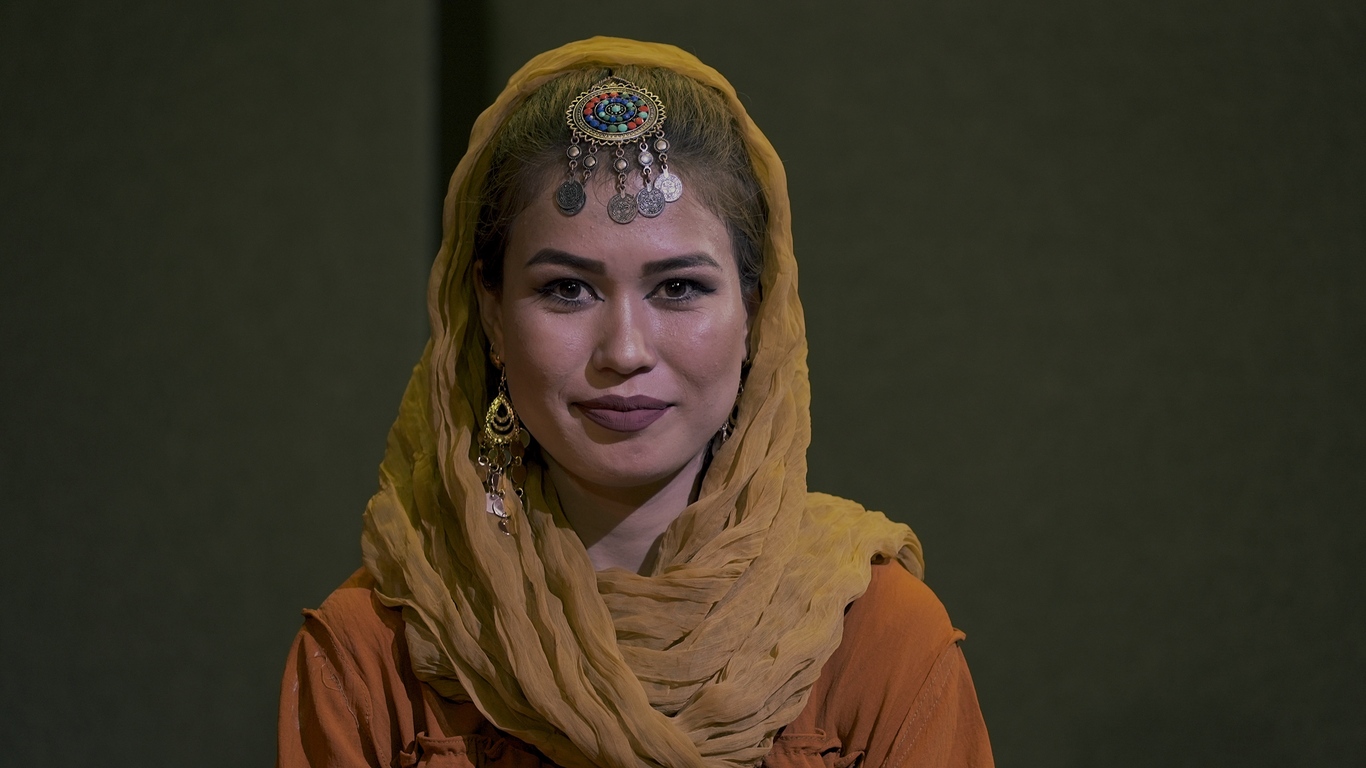 Two centuries of foreign domination eclipsed these beliefs, leading to a deep-seated mistrust of everything foreign: from the British colonial phase through the Soviet occupation to the NATO invasion. The latter's drone war, which claimed the lives of many civilians, was just the latest chapter.
Many deaths due to the Western "liberators"
According to the aid organisation medico international, at least 100,000 civilian deaths can be attributed to the Western "liberators". Rochholl: "We cannot and do not want to conduct a political-historical analysis from the outside with our festival, that would be arrogant. But when we tell the personal stories of these women, it has its own truth."
In addition to the portraits, Yaldani and Rochholl's festival also showcases filmed concerts and the results of their networking: through encounters via Zoom, the female musicians were able to set up collaborations with Western colleagues; these exciting fusions will also be viewable on YouTube.
All the singers continue to use the medium daily to record what happens to them, even if it exposes them to great danger. "These women have such strong characters. They can always start again, and they don't want to be seen as victims either," says Yalda Yazdani. "Now, more than ever, is the time for their voices to be heard."
© Qantara.de 2021
"Female Voice of Afghanistan" streaming festival: YouTube 15-18 October, from 7 – 8:30 pm CET, CrossGeneration Media - YouTube