Beyond the walls of Van
"We were so happy to hear that Nedim had been arrested," writes Abdurrahman Gok, editor at the Mesopotamia news agency. He was not the only one. Nedim Turfent's sister Sehristan Turfent also expressed similar sentiments, while others wrote him the same words when he was already in solitary confinement in Van maximum security prison. It was a bitter, poisoned "joy": the reason being, Gok continued, was that "we feared his assassination. We were grateful he had been captured rather than murdered".
Nedim Turfent was born in Yuksekova in 1990. He studied to become an English teacher, had always been an avid reader and, even as a teenager, was one to rebel against all kinds of injustice and wrongdoing. In 2012, he began his career in journalism as an English-language news editor with the Dicle Haber Ajansi News Agency (DIHA). Turfent's aim was to report on the Kurdish situation for the rest of the world.
So when Recep Tayyip Erdogan abandoned the Turkish-Kurdish peace process he, as president, had helped to initiate following the election defeat in 2015, overrunning the cities in the Kurdish-majority southeast of the country with raw military force, Turfent went there. He was determined to see the situation for himself and write about what he saw. In other words, to do his job. As a journalist.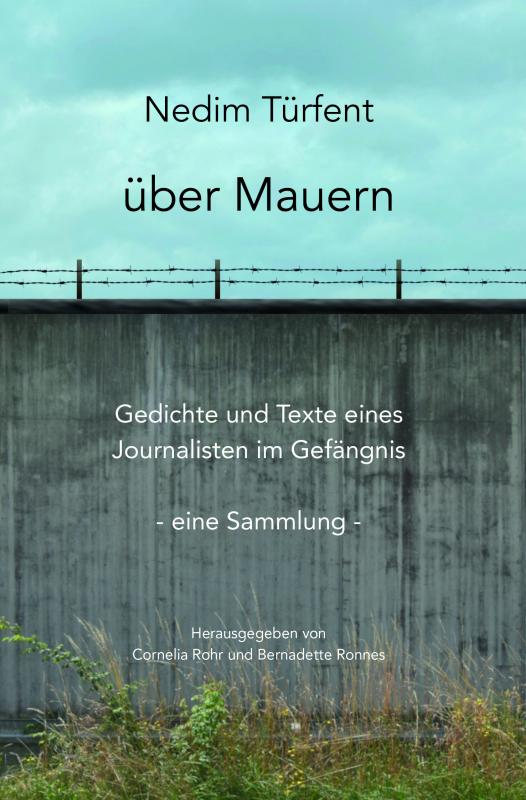 "The power of the Turks"
There was a curfew in place in Yuksekova. Nedim Turfent published a video showing a special police unit abusing a group of construction workers. The men were handcuffed, prostrate on the ground, with the police standing over them jeering, "Now you'll feel the power of the Turks!"
This quote would become the headline of Turfent's article. In the months following its publication, Turfent was threatened, again and again. Turfent says he received death threats from Twitter accounts belonging to JITEM, the Turkish gendarmerie's counter-terrorism intelligence service.
His is not an isolated case. Anyone in Turkey, or even abroad, expressing criticism of the AKP regime or, more specifically, of the oppression of the Kurds, will be familiar with this kind of threat.
Whether they come from state accounts or online trolls hardly matters. It is all about creating an atmosphere of intimidation. Nedim Turfent was arrested in May 2016. Like many other critical media, DIHA was banned a few months later.
It turns out that the fears of Turfent's friends and colleagues were not unfounded.
His DIHA colleague Ziya Ataman, also imprisoned in 2016, recounts how Nedim Turfent was kicked and beaten with rifle butts when he was arrested, that a black bag was put over his head and that shots were fired in the air, and he quotes what Turfent said later: "They discussed whether or not to kill me. I was aware of that. I could see a little bit through the bag, though everything was very blurred. Then came a final phone call and things changed."
Persecuted by the state
The fact that Nedim Turkent escaped with his life, says Ataman, was also due to massive international public pressure, a sense of solidarity with those who had fallen foul of the regime.
One more indication of this solidarity is that a volume of writings penned by Turfent since his imprisonment is now being published in German, under the title "Ueber Mauern. Gedichte und Texte eines Journalisten im Gefaengnis", literally 'Over Walls. Poems and Texts by a Journalist in Prison'. These include poems, as well as columns he wrote for the now unfortunately discontinued taz.gazete.
The book has been self-published by Amnesty activists Cornelia Rohr and Bernadette Ronnes, with all proceeds from sales going to Turfent. Sabine Adatepe and Ciler Firtına translated the texts into German.
Turfent's contributions are accompanied by those of his colleagues: Baris Altintas, Huseyin Akyol, Meltem Oktay, Abdurrahman Gok and others. They are companions, journalists, many of whom were or are under pressure themselves, were or are being persecuted by the Turkish state. Turfent's laconic verses are fitting: "inevitably / walls of fear are erected / on the burnt back / of my naked horizon".
Not only do we sense Turfent's despair as he confronts the arbitrariness to which he is subjected, but also his irrepressible hope, his refusal to allow the fact that he will spend the best years of his life in an isolation cell to break him: "in my cell of three steps / and five breaths / the curtains at the window are made of iron. / the cot cemented in / ice-cold / pitch-black silence all around".
Farcical show trial
Turfent sat in pre-trial detention for more than a year before the show trial against him began, so similar to the trials of the many other journalists who have met the same fate since 2016, and there have been hundreds. The "evidence" against him consisted, on the one hand, of the articles he had written and, on the other, of witness statements which, it emerged in the course of the trial, had been extracted either under torture or the threat of torture. Some of the alleged witnesses later said that they had never met Turfent.
He was accused of "membership of a terrorist organisation", a standard charge against journalists in Turkey. The prosecution was unable to produce evidence that he had done anything illegal; their shaky argument was dismantled by Turfent's defence. Disregarding all this, the judge found the defendant guilty and sentenced him to eight years and nine months in prison. A farce.
The slim book paints a fairly accurate picture of Turfent, his work and the reaction of a state that seeks to silence all criticism, no matter how absurd the lies it has to put forward to do so. His poems and columns as well as the texts of his companions are accompanied by photos of Nedim Turfent and by pictures showing the destruction in Yuksekova and other places, the very images the Turkish prosecution sought to prevent.
Nedim Turfent remains a journalist, even behind walls. He has not censored himself. For that, this book is a statement – an important one.
© Qantara.de 2022